Alumni Achievers – Spotlighting Elizabeth, Class of 19'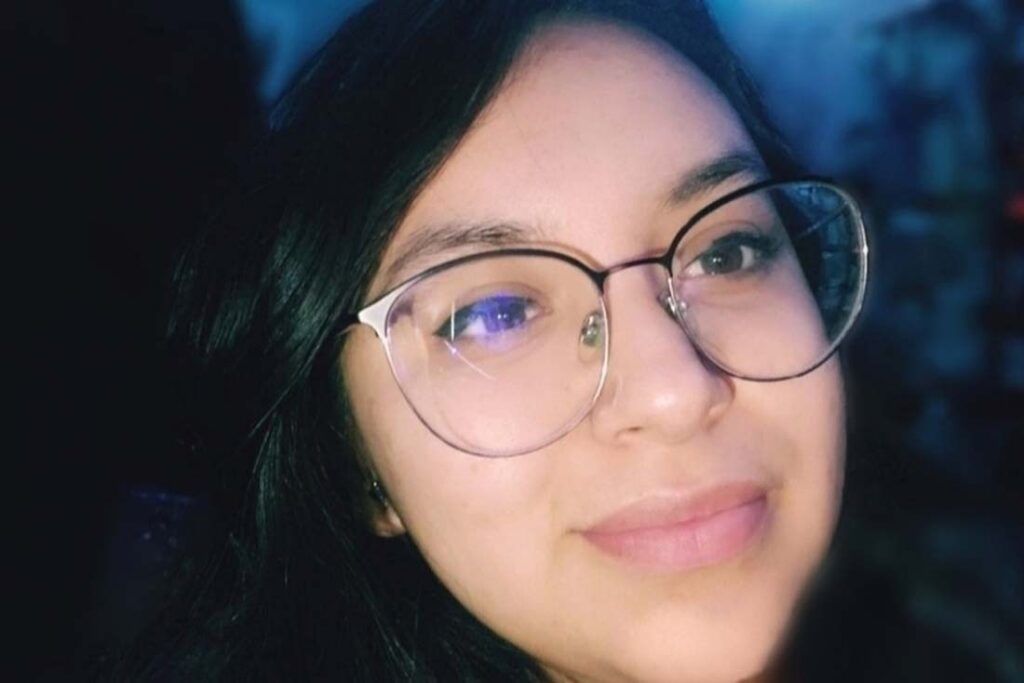 As we get our Scholars ready for high school graduation, we want to start by spotlighting some of the recent successes of our Alumni Network members who are graduating from their college and trade programs and getting started in their careers. Our entire CORE Community can learn a lot from their experiences as they work through the choices of identifying their career path and starting out on their own unique life journey. This is the first spotlight in a new series on our Alumni Achievers:
Elizabeth S.
Our alumni member Elizabeth just graduated from the Mesa College Culinary Arts program in San Diego this past December.  Elizabeth worked hard to pursue her dream of creating a fresh start for herself in a new city – staying on track even in spite of major unplanned obstacles, like when the original culinary program she had planned to attend at the Art Institute of San Diego permanently closed right before her high school graduation and just months before she was due to start her freshman year. When that happened it was a major change to her plans, but she says that "as I was trying to figure out what to do, I took a breath and said, okay, let me just go down my list of schools." She found that one of the other schools she had considered, Mesa College, would still be a good fit for her goals and she was able to change her plans while still staying on track.
Elizabeth had some negative experiences that happened to her family during her high school years, so she was motivated to try living in a new city where she could leave those painful memories behind and make a new start for herself. Elizabeth had grown up visiting California, so she was interested in moving there, and she notes that it was convenient to be only a few hours' drive from home if something happened. But she also acknowledges that starting off college in a new setting was a challenge. "It was really difficult in the beginning, mainly because of the change from moving to a new city and state. I didn't know much about anything here and I didn't know anyone – I was all by myself."  She particularly remembers the first day of classes on her new campus, where she got lost and was late to her first class – even though she had planned ahead and arrived on campus over a half hour early.  Her positivity and determination helped her get through the tough beginnings, and she says that while it was hard not knowing anyone at first, "through the culinary program I met new people – people that have worked all around the world. I have a friend that came into the program from Greece. I've learned a lot not only from my teachers, but also my peers who have prior experience from other parts of the world." 
Elizabeth first became interested in cooking by participating in the "Chow to the CORE" mentorship program created in partnership with chef Natalie Young.  It was in the first year of that program that she started to really think more about cooking, outside of the meals her mom and dad would prepare. Elizabeth says, "I loved it and I loved being in the kitchen around other people, and little by little I started getting fascinated with cooking and baking until I realized that I wanted to do this." Elizabeth is already working as a professional, cooking for firefighters at the Cal Fire Rainbow Camp, where she did her work experience hours as part of her program and has since accepted a full-time job now that her classes are finished. She says that she's "loving it" and that "all of the firefighters are really nice… they have a great sense of humor." She's one of only two chefs responsible for preparing and cooking a full day of breakfast, lunch, and dinner for as many as 60 to 70 firefighters at the camp.
In reflecting on her journey to graduation, Elizabeth says "I'm still speechless, I'm still processing that it happened."  One of her last courses, a hands-on food prep lab course, was also one of her most challenging, and she says that, "…knowing this was the last class that I needed to graduate was really stressful… I knew that I didn't want to fail and have to retake the class, but it was really hard."  Elizabeth succeeded in the course and is looking forward to attending her official graduation ceremony this coming May. She tells other Scholars who may be considering a career in the culinary arts that, "if you truly want to do it – just go for it. Keep in mind you're going to get burned, you're going to get cut, you're going to get injured – but it's going to be fine, it's only going to sting for a little bit and you'll live." Even after being injured in the kitchen, she continues to love her career field.
Even though her program is finished, Elizabeth isn't finished setting goals. When asked about her goals for 2022, she beams with excitement and says that she's "focused on planning now for what I want to do with what I've learned." She really wants to get into baking after the great experiences that she had in her Baking 101 class. "My whole goal for 2022 is to plan out how I'm going to apply that learning and start baking more to get better and make my own recipes, because a long-term goal that I have is to start my own business," said Elizabeth. She credits her business class with getting her to think more about how to run a baking business from her own home, without the added expense and pressure that would come with trying to open a restaurant or physical store location – she also says that it would give her more time to enjoy working from her own home space!
She also still loves San Diego, and plans to keep living and working there now that her program is finished and she's starting professional work. She does say that some advice she wishes someone would have given to her is that moving is bittersweet. She says, "it's going to hurt, mainly if you're leaving family behind, but you've got to think about your future. If you're leaving you've got to keep thinking about wanting a better future for you and your family, and then just go for it." She encourages others to remember that "it's also fine if it doesn't work out, because not everything works out, but at the same time everything does happen for a reason."
Congratulations Elizabeth – we are so excited about all that you are accomplishing and proud to spotlight you as one of our Alumni Achievers!
Elizabeth says, "What's something that everybody does every day? They eat! I mean, who doesn't love and enjoy food?"