BTS: OUR VIRTUAL "CAREER WE CAN" SERIES AND PARTNERSHIP WITH LEADERSHIP LAS VEGAS COUNCIL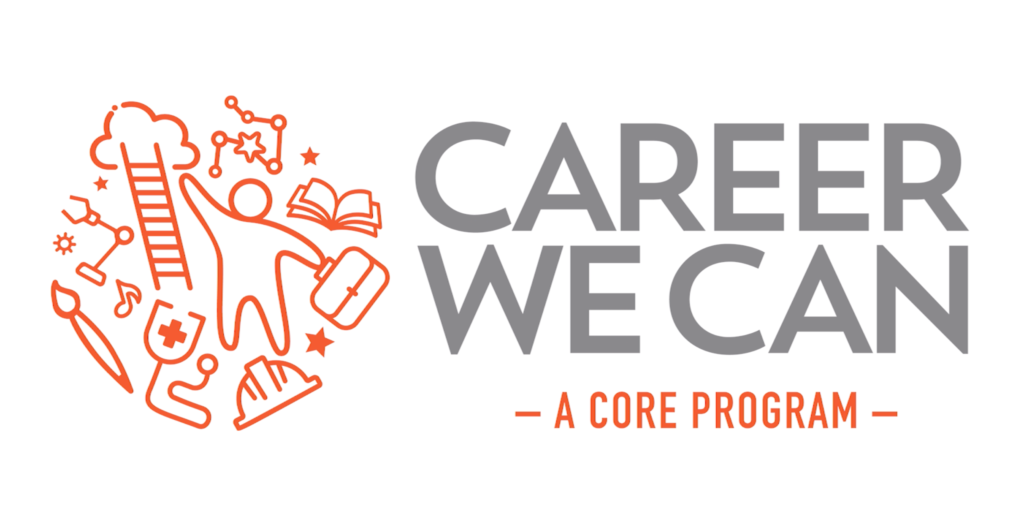 As we celebrate National Mentoring Month, we wanted to take you behind the scenes of one of our latest virtual offerings. With the goal of exposing young people to different career and educational opportunities that exist throughout the Las Vegas Valley, CORE and Leadership Las Vegas Council have teamed up to present a virtual "Career We Can" program.  Pivoting from an in-person experience to a series of virtual guest speakers, "Career We Can" introduces the student Scholars participating in CORE to a variety of careers, and informs them about the educational pathways available to help pursue the career path of their choice.
Spearheaded by the alumni arm of Leadership Las Vegas, a professional and community leadership development program aimed at improving and serving Southern Nevada, "Career We Can" launched with a library of fourteen guest speaker videos covering a number of various careers including in legal, hospitality, healthcare, professional services, construction and more. New videos are added monthly.
Each 10-12-minute video features a different professional discussing their field, current job and the path that led them there. Even better, the library of videos is available for all to enjoy and can be found on YouTube or IGTV at @COREwecan. Click the link below to visit our YouTube Channel! 
"This program is a win-win for the professionals who participate and for our young people," said Lindsay Harper, Executive Director of CORE. "It is not only an opportunity for our student scholars to gain knowledge and discover new possibilities but also for local professionals to share their passion and experience with the next generation of workers and leaders. We are so grateful to the Leadership Las Vegas Council for their determination and grit in bringing this impactful program to CORE."