CORE Alumni Virtually Gather to Share Experiences During Pandemic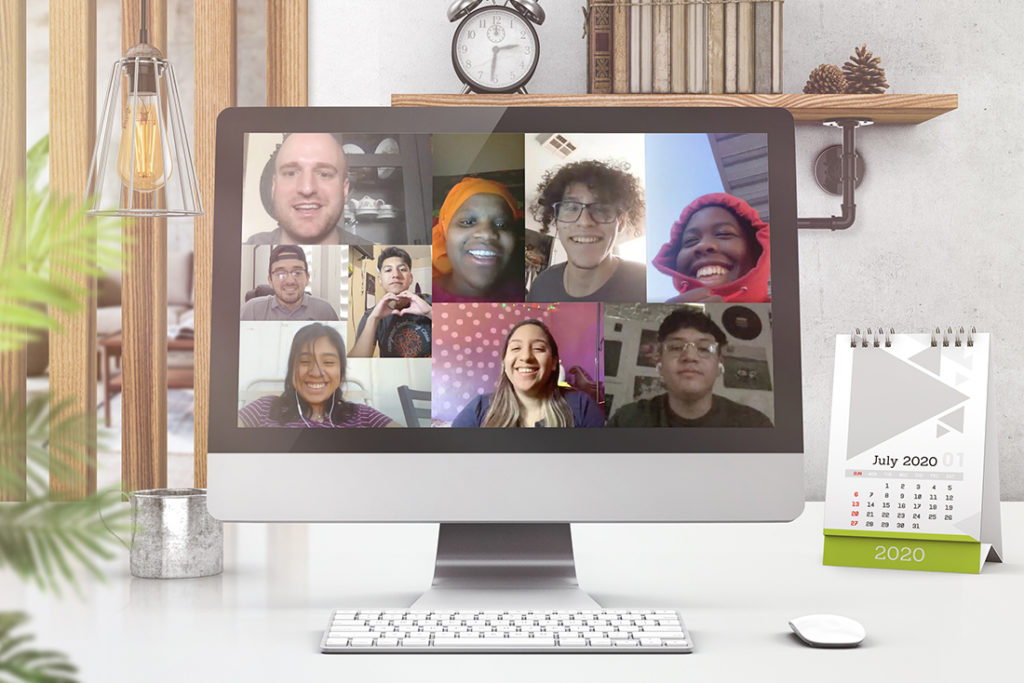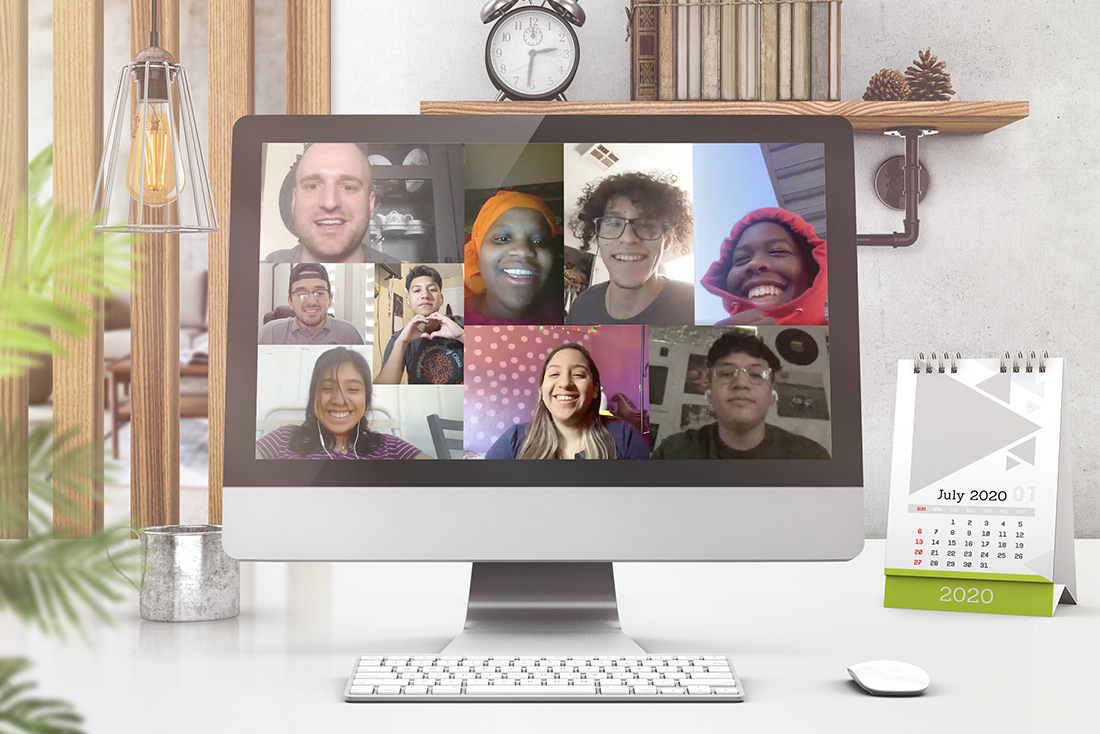 The transition from secondary education to higher education is a complex, formative time for any young person no matter the circumstance — add in an unprecedented global pandemic and the challenges can be even greater.  For under-funded and first-generation college students, these challenges can be compounded as they face a seemingly insurmountable obstacle course of inequity issues in areas such as the digital divide, food insecurity, homelessness, and planning support.
In November of 2019 educationdata.org provided a snapshot of college dropout rates. The data showed that 40% of undergraduate college students dropped out, with approximately 30% of college freshmen dropping out before their sophomore year. Within these demographics, first-generation students of color are at a severe disadvantage. For example, black students in four-year degree programs drop out at nearly double the rate of their white counterparts and nearly 89% of students who are first generation college attendees will leave college without ever receiving a degree or credential.
All data and forecasts indicate that these trends are only worsening in the post-COVID world. In previous data collection, as many as 8% of dropouts cited physical or mental health reasons as the primary factor, with another 9% citing the need to drop out to support their family due to changes in health or employment status. As the global pandemic continues, we expect to see these trends worsening as more and more families and students become impacted.
CORE's Alumni Network currently supports 72 former high school graduates, the majority of which are first-generation college students, as they navigate the next steps of their career and education. First-generation college students often struggle to find advice, planning, and support from an experienced adult since they often can't turn to their own family in the same way as students who have college graduate relatives. This makes our CORE Alumni Network a potentially invaluable resource for young adults as they try to figure things out. Recently, we connected with a group of Scholars from last year's inaugural CORE graduating Dreamer class, and virtually gathered to discuss how they are doing, share experiences, and encourage self-reflection during this uncertain time. 
Facilitated by Alumni Specialist Anthony Delgado and Communications Manager Joe Kennedy, nearly a dozen CORE alumni participated in the video conference. During the course of the hour-long virtual meeting, the alumni discussed a variety of topics including the current challenges they are facing academically, how the pandemic has most affected them, how they are feeling about the fall semester and how they're dealing with sheltering-at-home with their family.
The alumni discovered that they were each feeling and experiencing many of the same things. Frustration with the way schools are handling the transition from in-person to distance learning, difficulty keeping themselves motivated, focused and on task with their coursework, and the challenges presented by having to return home just when they got some autonomy, were echoed by a number of the alumni.
Not surprisingly, the impressive group of alumni were extremely self-aware, mindful, and reflective. They readily shared that while they recognize that it is a trying time and an unexpected transition, they are thankful to be safe and hopeful for the future.
Regarding taking their classes online, a number of alumni are frustrated that they don't have the guidance, connection and hands-on teaching necessary for them to effectively understand the material. The lack of consistency and routine was also a shared theme.  Here are some of their words for this moment:
"I feel like I am teaching myself"
"Not all classes translate well to online"
"I was really enjoying going to class and meeting people and making connections. It's harder online."
"I wish my teacher was more responsive"
"It's too easy to procrastinate"
"I'm much less disciplined with doing my homework and studying" "I don't feel like I'm using my time wisely when it comes to doing classes and schoolwork"
For those alumni who had been living as freshmen on campus at college, returning home has presented its own set of difficulties. From disappointment in having their new-found independence somewhat stripped away, after just getting a taste of "adulting", some say returning home has been tricky at times.
Statistically, students who return home or live at home while working toward a college degree are at a much higher risk of not returning to school in the following semester, or taking substantially longer to complete their degree as they work to balance more rigorous family obligations. As is the case with millions of people across the world right now, staying at home with all family members has had its ups and downs, but overwhelmingly, the alumni are grateful to be home, safe and together. Many have been working extra hard to help more at home and have found the additional time together particularly bonding. However, CORE is also focused on supporting our Alumni as they safely transition back to college in the fall to help them stay on track with their studies and plans for the future.
Resilient, adaptable and upbeat, the inaugural CORE Alumni are working hard to meet the challenges that may come their way and achieve success. Many scholars mentioned that they have been keeping active by hiking, baking, watching movies, reading, making music and reconnecting with old hobbies as they work to stay positive and pay attention to maintaining their mental health.