Core Spotlights Staff Member Anthony Delgado for Afterschool Professionals Appreciation Week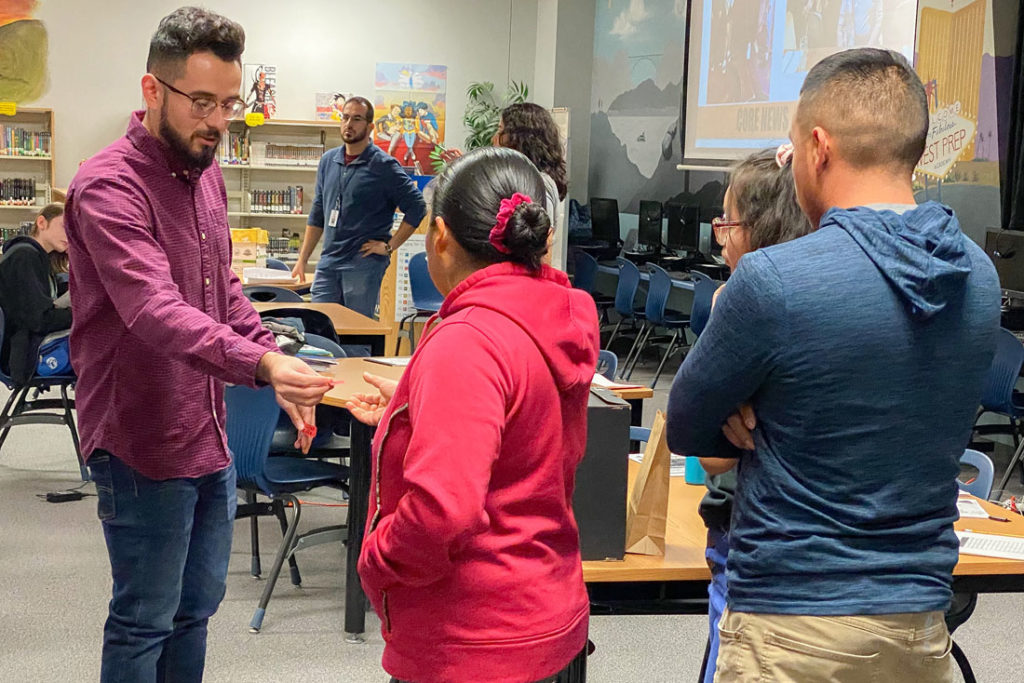 Anthony Delgado has an instinctive knack for empowering others. As CORE celebrates After school Professionals Appreciation Week, we want to take time to recognize and appreciate people like Anthony who work tirelessly for our Core scholars and alumni. Their work makes a profound difference in the lives of our young people.
Anthony started his professional journey with CORE as a summer intern while studying to attain his bachelor's degree in criminal justice from UNLV. His connection with the scholars was immediate and his impact was evident. When his summer internship ended, Anthony was offered a part-time program assistant role. Now, four years later, he is the Alumni and Recruitment Specialist and has taken over his own full-time program, the Alumni Network. 
In 2019, Core marked its first high school graduation of our Dreamer class of scholars. Boasting a 100% graduation rate, 59 of those scholars are currently pursuing post-secondary education to fulfill their life goals. As our Alumni Specialist, Anthony expertly works with each of these scholars as they navigate their journey through college and careers. He guides our scholars as they confront a wide variety of new challenges such as work-life balance, financial aid, and increasingly rigorous academic pursuits. His thoughtful and compassionate guidance embodies the true spirit of an educator. 
Here is what they're saying about Anthony….
"I want to give a special thank you to Anthony. He is a very supportive and caring person who's willing to help anytime. Anthony has helped me in many ways. I appreciate him and his help throughout these years. Thank you Anthony"
"Anthony has always been the best guide, friend, and supporter throughout my core experience. Since starting the program in my sophomore year of high school, Anthony has always been there to make sure I have a comfortable program experience, the more we got to know each other, the more we became more connected, the more we got closer to becoming family, Thank You my boy Anthony I appreciate you and what you've done for me."
"His dedication to CORE's mission and commitment to supporting the Scholars, no matter the circumstances, is awe-inspiring. Anthony has helped CORE weather many storms and his consistent and good-natured character is an incredible asset not only to CORE but to the community at large."