CORE Summer Camp Goes Virtual: LET THE CORE-NTINE CORE-IOR GAMES BEGIN!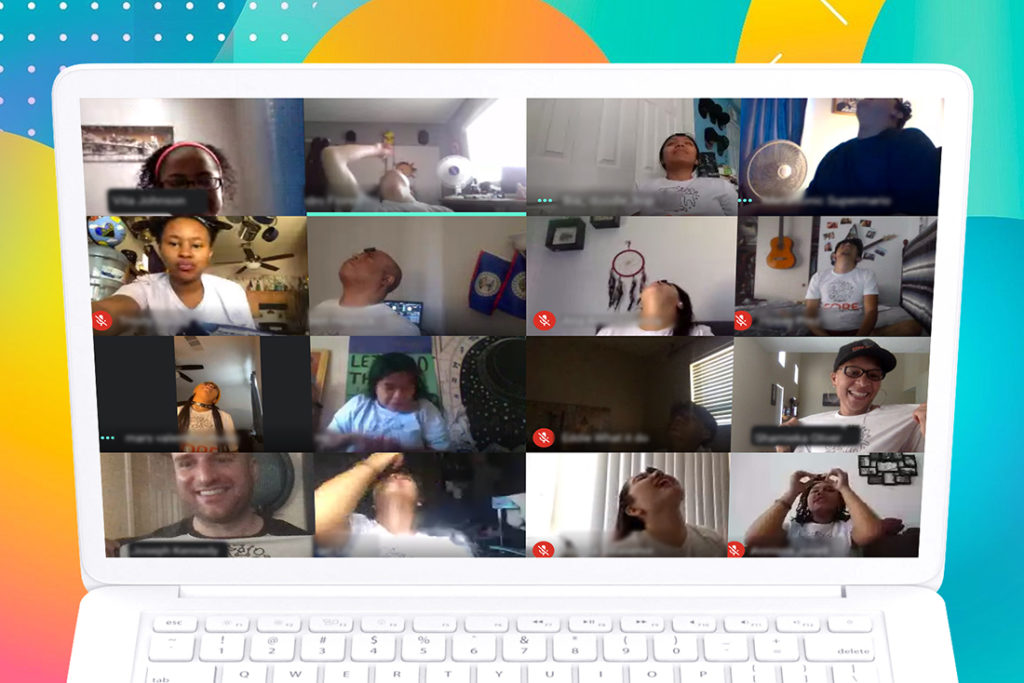 Summer means summer camp. While it's true that we still can't currently physically be together and that many things about summer 2020 are different, one thing remains the same: there is still Summer Camp.
Created in group collaboration by the dedicated team at CORE, this year's summer camp went digital and provided the opportunity for scholars to stay connected and active all while having fun.  Held via Google Classroom throughout the week of July 20 – July 24, this year's camp theme was the CORE-ntine CORE-ior Games and the schedule included a variety of team games and group activities, as well as a little friendly competition.
Divided into scholar-selected teams of four, each team competed for coveted Amazon gift cards and bragging rights of course as they rotated in groups round-robin style through a variety of online games including Guess Who, Virtual Escape Room, Pop Trivia and more. Our winning team for the first ever CORE-ior Games was 2D, including Scholars Daniel, Monique, Natalie, Trinity, Yuvia, Mercedez, and Annissa!
This summer, perhaps more than ever, it's so important to stay connected, engaged and active with friends and with family. We were so excited to come together with thirty-one of our Scholars and create an engagement opportunity that could keep them working and playing together this summer.