Ladies in Training Program is LIT!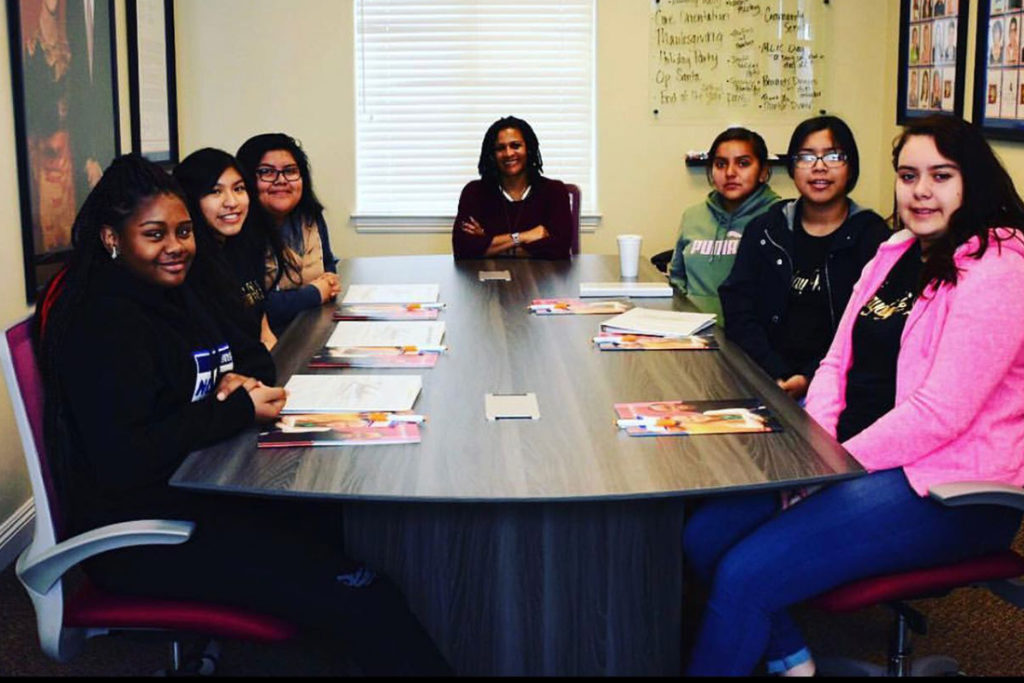 Enriching and empowering young women is at the heart of the Ladies in Training program at CORE. Founded in 2017 and facilitated by CORE supporter Michelle Sanders, LIT! is a modern-day etiquette program for young ladies and is committed to the development of self-confidence, personal growth, and social graces.
Since its debut, thirty CORE Scholars have participated in the one-of-a-kind program and have developed the skills necessary to build confidence, poise, and ease in effectively navigating diverse social and professional settings. The power of the Three E's (Ethics, Empathy and Esteem) is the emphasis of the LIT! curriculum.
"This program is about preparing these young women to face the challenges that the world will hand them," said Sanders. "My belief is that with proper training they can not only face these issues but handle them with a level of ease befitting a poised young lady.  This is important and special to me because I remember facing the world a little more poised and prepared than my friends. I was able to successfully navigate challenges that devastated some of my colleagues."
LIT! helps to mold young ladies into personality enriched and socially successful women of tomorrow. The program is designed to be an interactive class where girls are introduced to a variety of social etiquettes that aim to increase their confidence, enhance their femininity, and enlighten them on social graces as they grow into empowered womanhood.
The program covers a lot of compelling topics including, what it means to be a "lady" in today's society, personality development, image and branding, social graces, etiquette and social media (Netiquette), beauty and personal grooming, effective communication, and interviewing skills.
Throughout the course of the program, participants engage in a number of activities including those that teach the girls that they can act like a lady and still have fun.  Whether it's shopping for appropriately sized clothing tailored for the occasion, working on mock interviews, understanding how to effectively deal with peer pressure to act unladylike, LIT! prepares them to feel confident in social settings.