PandMedic Solutions Mask Donation: A Good Deed for Good People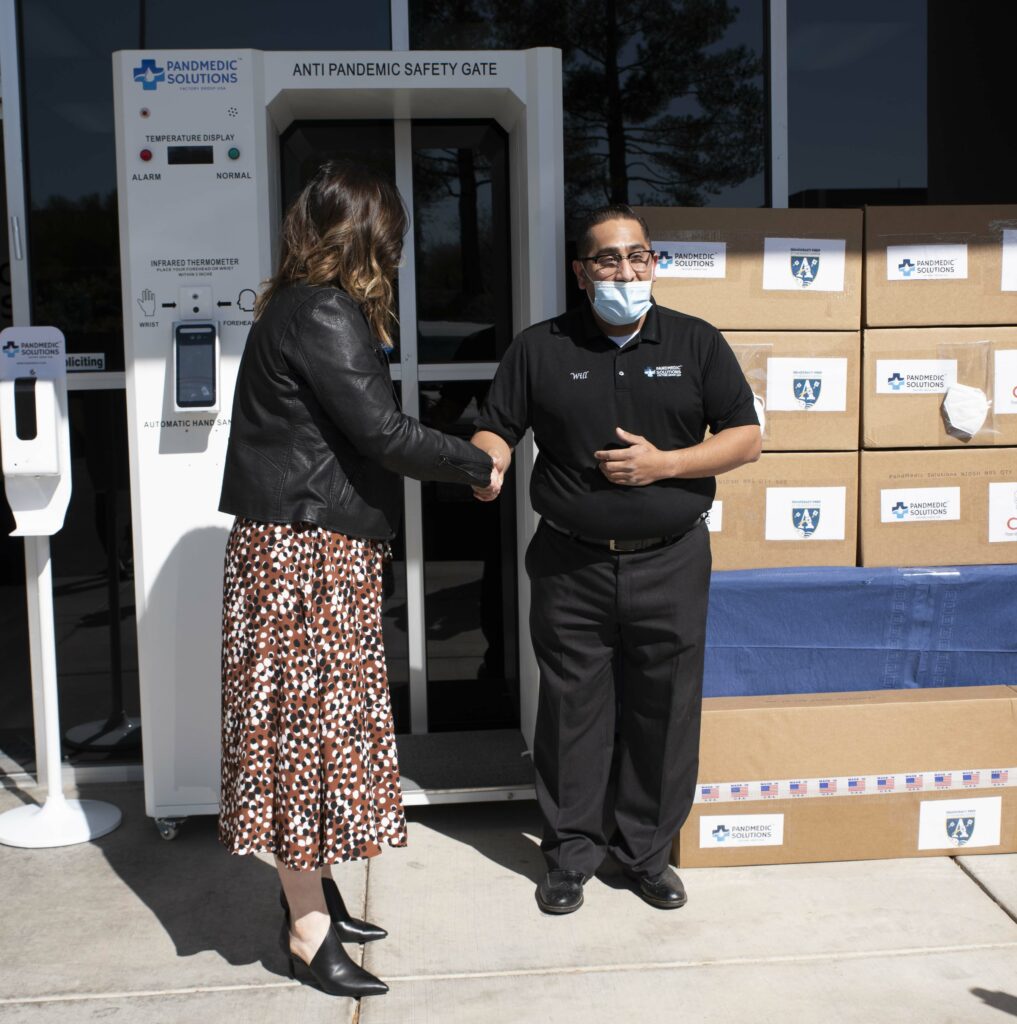 As in-person learning gears up, safety is a central part of our planning process. This month, PandMedic Solutions donated 10,000 medical masks to our CORE Community and Opportunity 180 schools, Futuro Academy & Democracy Prep. In addition to their generous donation, PandMedic Solutions executives offered our team and other invited guests a safety-minded guided tour of the mask-making process at their state-of-the-art facility.
"The support of community-minded partners like PandMedic Solutions is so impactful," said Lindsay Harper, Founder and Executive Director of CORE. "Not having to purchase these vital items will free up funding in our budget to provide additional academic and emotional support to the students we serve. Their support is greatly appreciated!"
PandMedic Solutions Factory Group has been making millions of PPE masks right here in Las Vegas since the early onset of the pandemic. They are a designer and manufacturer of disposable medical devices and the automated machinery that produces them. After years of experience working with the biggest factories around the world, sourcing and importing medical devices from abroad, the company opened its factory headquarters in Las Vegas as a movement to bring essential products manufacturing back to the USA. PandMedic Solutions sells PandMedic® branded surgical masks, N95 respirators, and other products. It also manufactures medical products for other medical brands.


We are truly grateful for the kindness and generosity that will allow us to continue our crucial work. The safety of our scholars, staff, and the extended CORE Community at West Prep Academy is our top priority as we begin gathering together again. This PPE will be available to all of our Scholars for use as they resume in-person learning, ensuring that they are provided with essential safety equipment at no cost to them or their families.