Spotlighting our Social Emotional Champions for National Social Work Month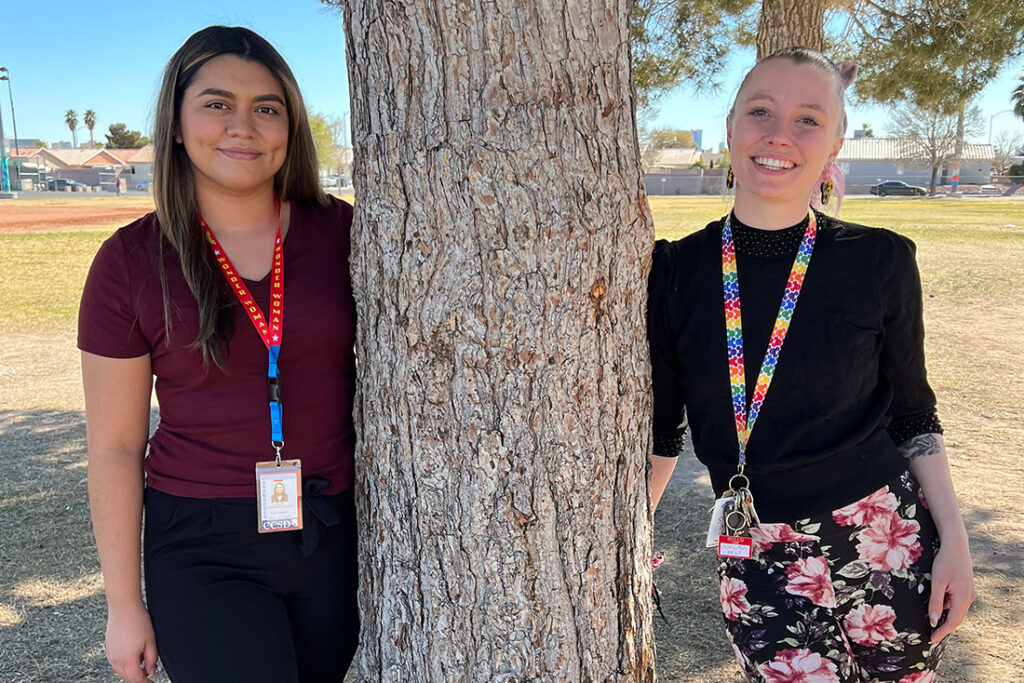 March is National Social Work Month, and we want to end the month by highlighting a very important new part of our CORE Community: our Social Emotional Champions. As we continue to expand our work, we are also expanding our services by offering comprehensive and ongoing wrap-around support for our students and their families. This additional resource comes in the form of two experienced social work professionals who are dedicated to supporting not only the growth and success of our Scholars, but also our families. Let's meet our two Social Emotional Champions: Elsi and Andy!
Introducing Elsi: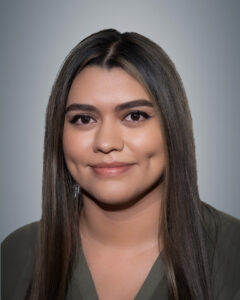 Elsi has deeps roots in the Las Vegas community and is currently most focused on supporting parents and guardians of our CORE Scholars, particularly as we continue the inaugural year of our Parent Academy. CORE has long recognized that the success and well-being of children is intrinsically linked to the success and well-being of their overall household. This philosophy has informed our 2Gen program. Through Parent Academy the parents of our Scholars have direct access to a dedicated social work case manager, learning opportunities to grow both career and life skills, and leadership opportunities that center their voices in the planning process of our CORE Community.
"I'm super excited to see how Parent Academy will continue to grow. There are many things that I plan to do with Parent Academy to get CORE's families involved. Our Parent Advisory Board has shared what they are most interested in, and I am thrilled to see how I can help them gain knowledge in the areas that they are most passionate about," she said. "I am proud to be the person to help others realize their goals and to help them meet their social and emotional needs. I get to connect others to resources that are going to help their physical or mental health as well as resources to build their knowledge."
Elsi returns to the Las Vegas valley after obtaining her bachelor's degree and master's degree in Social Work from the University of Nevada Reno. In her spare time, Elsi gardens and loves to learn about different cultures. She has been bitten by the travel bug and daydreams of jetting to Ireland and visiting a castle (or three!).
Introducing Andy: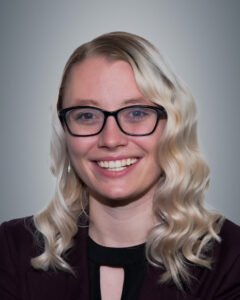 Andy has lived in Las Vegas since childhood. Her enthusiasm and energy have fueled her previous work in the arts and made her a natural fit for working with our Scholars to support their emotional needs and growth. Social emotional learning is an important and impactful tenet for CORE. Our Social Emotional Champions help in the process so our Scholars can acquire the knowledge, attitudes, and skills they need to be successful and thrive upon high school graduation and beyond.
"Being a Social Emotional Champion means that I get the opportunity to work with the Scholars to ensure that their social emotional needs are being met and help to remove barriers to their success," said Andy. "I'm most excited to build relationships with the Scholars and provide enrichment activities and services to help them to live choice filled lives as they move forward towards their goals."
A graduate of Las Vegas Academy of the Arts, Andy joins the CORE team after completing her Master of Social Work (MSW) program at UNLV. In addition to her work, Andy adores her dogs Autumn and Theya, roller skating, crafting, and all sweet treats.
From two-generational programming to social-emotional learning, we recognize that an effective education system should focus on a whole child, not just their academic achievement, and our Social Emotional Champions play a pivotal role in doing just that. This new role is designed to help us provide the comprehensive wrap-around support, social work case-management, and social-emotional development that allows whole students to walk into their classroom every day, ready to achieve their best. Our philosophy is that social and emotional support is just as important to student success as other academic supports, and an important step to building a future rooted in economic mobility.