Success is Spelled V-A-L-E-D-I-C-T-O-R-I-A-N!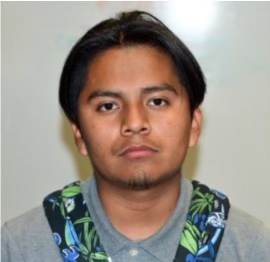 Sometimes we don't know what word will mean success for us. Graduating Scholar Pablo told us how CORE and the events in his life led him to identifying and achieving one of his goals — becoming valedictorian  — and he did it soon after learning what the word meant!
Pablo joined CORE in the sixth grade. One of the things he credits CORE with is changing some behaviors early on. Peer pressure started leading him to do things he knew he shouldn't. When a CORE champion sat down with Pablo and his parents, he knew he had to do better. He quickly made a 180-degree turn in his behavior.
Now he would tell people at that type of crossroads, "You shouldn't do stuff that will hurt you in the future, because it's not worth (the fun) in the moment."
Pablo's grades were so good, that his counselor told him if he kept his grades high during his senior year, he could be valedictorian. Unfamiliar with the word, the counselor explained that being valedictorian meant being number one in the class.
Competitive by nature, Pablo laughed and said that then, he knew he had to go for it. Pablo also felt the push to success coming from the memory of a friend who passed away. Pablo's friend wanted to be valedictorian, but graduated without making it. He encouraged Pablo, knowing Pablo could make something out of himself with his grades.
Pablo wants to help people and is headed to CSN to study nursing. He says his parents, who didn't graduate high school after immigrating from Mexico, are  extremely proud of him. They feel their efforts to give him a better life weren't in vain.
Congratulations to Pablo for achieving the goal he set for himself as well as making his parents' dream come true!